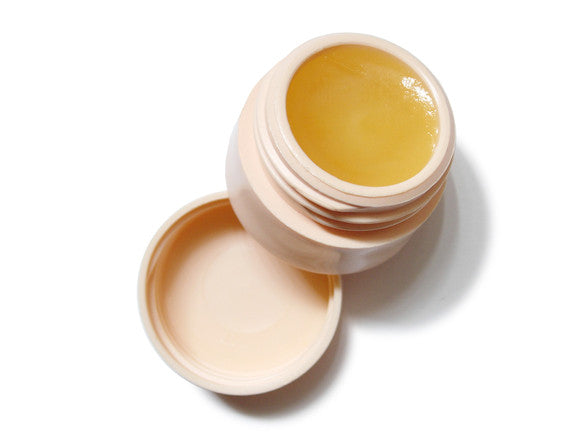 "Maa" Solid Perfume
"Maa" - Solid Perfume by Aayusha Shah
(Maa is the household Indian term for mother). I've always had a keen fascination with smells. With no formal training and limited authentic essential oils at my disposal, I'd often resort to creating my own floral blends for atmospheric enhancement at home for relaxation.
Last year, my mother gifted me the Vetiver Deluxe Perfume Kit so I could finally try my hand at artisan perfumery.
My mother was raised with 4 siblings in a tiny Mumbai tenement, and unlike most girls then, never let her humble lower-middle class beginnings limit her future. She was the first girl in her orthodox Hindu family to be a college graduate, as well as the first to get a job.
While these things seem trivial today, for a young woman asserting a right to these opportunities it was a Herculean struggle then. Yet, she has provided me with every opportunity she was denied as a child (such as playing sports and traveling the world). She has encouraged me to think and live in as many ways as possible.
I'd like to create a signature solid perfume hopefully reminiscent of her grounding warmth and core strength (even though I can probably never do her enough justice). A solid base ensures it can be easily portable and significant of her rooted personality.
Reconstructing "Maa"
Ingredients
2 tsp beeswax
2 tsp carrier oil - sweet almond oil
Vanilla (8 drops)
Cedarwood (3 drops)
Vetiver EO (4 drops)
Sandalwood (4 drops)
Frankincense (8 drops)
Rose (6 drops)
Lavender (10 drops)
Nag Champa (11 drops)
Grapefruit (11 drops)
Optional: A few crushed petals for aesthetic appeal
A small sanitized container
Directions
Prepare your container and have it handy.
Since the beeswax hardens extremely fast, blend all your fragrance oils (besides the carrier) together before melting the beeswax.
Using a saucepan over medium-low heat, melt the beeswax completely.
Immediately add the sweet almond oil to it, stirring rapidly.
Before removing the pan from the heat, toss in your small ground petals, if desired.
Carefully take the hot pan off and add in your fragrance oils, stir well.
Immediately pour mixture into container.
Seal the container shut with the lid. Do not shake and let it rest until it sets completely.
Wrap with a pretty ribbon and hope to brighten up your Mum's day with this gift!
***Everything you need for the perfume can be purchased right here at Vetiver! Feel free to use this perfume recipe for personal, but not commercial purposes. © Aayusha Shah 2015. Photo by Alicia Solario.***