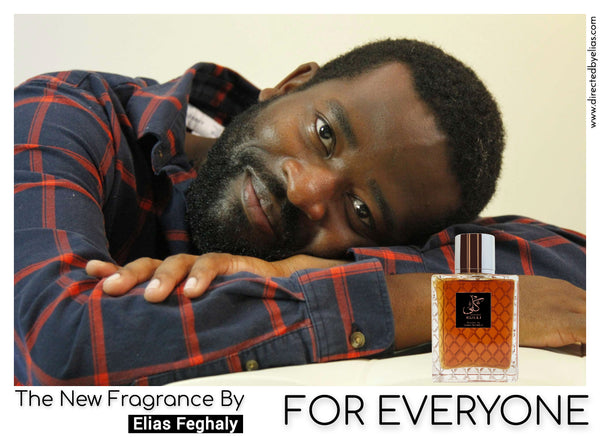 Perfumers Highlight: An Interview with Elias Feghaly
Here's a treat for all you perfume lovers, especially our aspiring designers!
We recently had the pleasure of interviewing perfume designer Elias Feghaly of Kulli Parfum. Read on to hear about Elias' journey into the world of perfume.

What are a few things you would like the readers to know about you? 
My name is Elias. I am 35 years old and I am originally from Beirut, Lebanon. I have been a jewelry designer at Jared and part of the leadership team for about 6 years.
I went to Columbia College of Chicago and studied Film and Directing. I have been in retail management for 10 years and absolutely love to connect with people, build relationships and tell stories. 
When were you first introduced to making perfume? What inspired you to begin professionally pursuing perfumery? 
I learned about perfume making back in 2016 with a company called Waft. I ordered a custom parfum through their website and thought it was the coolest experience. It really stayed with me.
For years I have represented and worked for other brands, big and small ones, and have loved and enjoyed every moment. Kulli was born from a deep desire to create a product that represents me and tells my story.
Tell us about your new fragrance, Kulli. Where did you get its inspiration? 
Kulli–which means All Me in Arabic–is a luxury handmade parfum that's created and blended in Louisville Kentucky.
The product was launched on June 18th with eighteen Limited Edition Hand-Engraved Bottles.
Designed with authenticity in mind, Kulli is more than just a fragrance. It's a reminder to always be true to yourself, no matter the moment, and to always embrace that authentic you.
It almost took me 35 years to love and embrace myself. I truly hope when people put it on, they embrace every facet at every moment.
What's your favorite part about designing perfumes?
I think for me blending perfume became a ritual. I loved getting my setup ready, my notebook, getting the lighting right, getting a glass of wine maybe and just starting to play with aromas.
What are your go-to Vetiver Aromatics products? What keeps you coming back again and again?
My go-to product is Western Red Cedarwood. It gives such a distinct and beautiful red color. I think it creates such a beautiful era for the perfume itself and almost brings character or life to the bottle. Also, I am Lebanese, and the cedar tree is a big representation. 
Also being able to collaborate with the owner of Vetiver Aromatics, Angie Andriot, throughout the years. I feel like I made a friend and a mentor.
The idea that we can create a perfume community right here in Louisville, Kentucky and Southern Indiana is so cool!
When I looked online I remember thinking I am going to probably get results in France or somewhere in Europe, but I am so glad I found Vetiver Aromatics!
What's next for your perfume career?
I started renting space at Bungalow Louisville, and hope to bring awareness to this locally-made perfume by creating shows with performances and live music. The idea is to bring people together and help celebrate each other, and be a reminder to always embrace our facets. 
I am also working on getting a pop-up shop right across Kendra Scott at Oxmoor Mall starting in October.
Do you have any advice for someone starting their perfume-making journey?
Have a nice setup to begin and make that space just for blending perfume. Document what you do and write down all your formulas.
Have fun! This is a very therapeutic experience. If you need inspiration, please follow my perfume journey on Instagram @DirectedByElias.

 ___
Interested in reading more perfumer designer highlights? Click here to read our interview with Molly Ray.