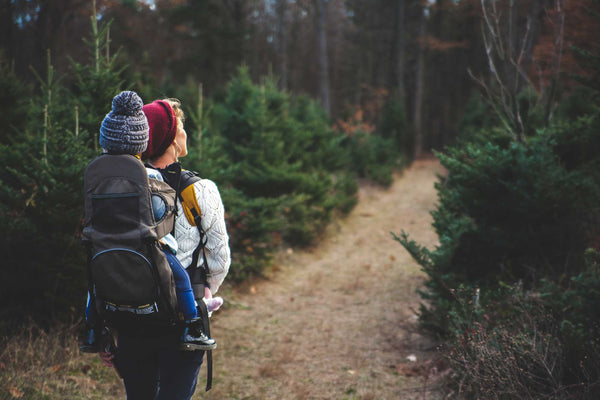 Drop the DEET and Smell Gorgeous with Bug Repellent DIY Perfume
The smells of summer include tropical coconut, cool lemonade, and fresh-cut grass. Unfortunately, they also include less charming aromas, like the acrid tang of insect repellent.
After going to the trouble of choosing an outfit for a summer barbecue and perfecting your fresh-faced makeup and beachy hair, it's terribly disappointing to have to choose between swatting at mosquitoes all evening or dousing yourself in DEET.
To keep bugs at bay without smelling like repellent, make your own perfume that doubles as a homemade bug spray.
Avoid Attractants
Before we even talk about repelling insects, it's important to know which smells bring them swarming. Many commercial fragrances are known insect attractants. Specific fragrance notes to avoid include sweet florals and anything that smells like sugar.
Summer is a prime time to trade in your lily and rose-based perfume for crisp, refreshing scents like citrus and mint – both of which send bugs packing.
Scents That Repel Bugs
Woodsy and Herbal Notes
Mosquitoes are turned off by herbal notes like rosemary, basil, and sage. Sage also repels chiggers and ticks, so if your summer includes hiking or visits to wooded areas, it can be a useful addition to your fragrance arsenal.
Cedarwood is a great addition to homemade cologne. It has a woodsy, masculine fragrance reminiscent of a carpentry shop – and flies hate it.
Tea tree oil does double duty. When diluted and applied to insect bites, it can relieve pain and itching. It also repels both biting and stinging insects to prevent further injury.
Bright, Refreshing Notes
If you want to harness the bug-repelling power of citronella but don't want to smell like a patio candle, try adding lemon verbena to your custom perfume. It has similar mosquito-repelling properties to citronella, but smells citrusy, grassy, and slightly sweet.
Mint can keep you smelling cool and fresh on the hottest summer day. People enjoy its bright and invigorating scent, but biting insects of all sorts find it a turnoff. In a 2011 study, researchers found peppermint was nearly as effective as chemical pest repellents in preventing bites.
Citrus fragrances like lemon, lime, and grapefruit evoke" summery" memories of lemonade and Italian ice while warding off mosquitoes and biting flies.
Spicy and Floral Notes
If you're craving a homemade bug repellent that still smells like perfume, lavender, ylang ylang, and allspice are your best options.
Best known for its relaxing properties, lavender essential oil is an effective deterrent to mosquitoes, flies, and ticks. And if you're missing your florals, ylang ylang has a sweet smell similar to jasmine that mosquitoes, flies, and gnats find unpleasant.
Allspice has a sweetly spicy smell reminiscent of cinnamon, cloves, and nutmeg. Adding it to your custom perfume makes for a rich, exotic fragrance people like but mosquitoes don't.
Generally, biting insects are attracted to pulse points – which, incidentally, are also the best spots to dab perfume. Apply your custom fragrance to tender areas like your wrists, ankles, neck, temples, and the backs of your knees.
Custom Perfume That Does More Than Smell Good
One of the great joys of making your own perfume is experimenting with the fragrance combinations that speak to you and capture a mood.
But humans aren't the only ones who respond to fragrance. Knowing which scents attract your local pests and which scents drive them away can help you adjust your perfume recipes for a more peaceful and comfortable summer.
Suggested Perfume Fragrance Bases

When creating a custom perfume that wards off bugs, try one of these fragrance combinations.
Citrus Spritzer
Woodsman
Forest Sprite